Things have been unraveling since I slammed into the ground during the first North Star Grand Prix crit on June 15.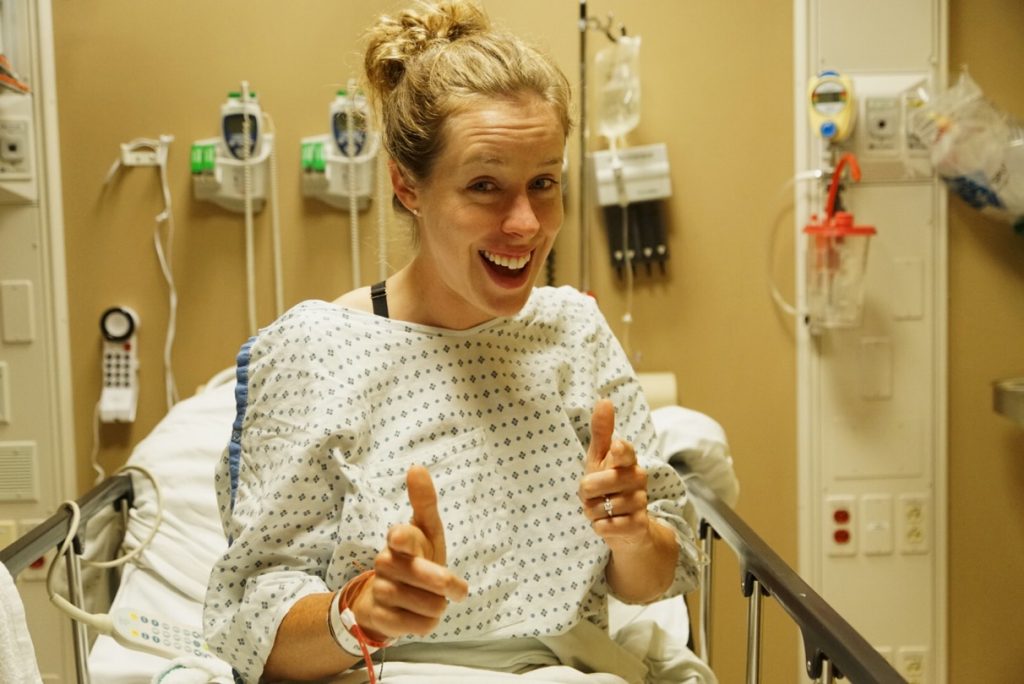 When the crash happened and I was cleared by the hospital and the stage was neutralized, I went back into the race the following day like nothing had gone wrong. I did that stage and all the others after it, limping along stubbornly and pushing my body so hard. There was no logic in what I was doing but I couldn't stop and wouldn't let anybody around me say otherwise. That mindset is my greatest gift and curse as an athlete – I never stop.
But I should have. Then, or in the days after, but I didn't. I tried to race and then started another cross-country drive out west. I called that drive my "time off" but who the hell is ridiculous enough to think driving 5-6 hours a day for a week is restful? Apparently me. So I made it to Missoula, MT "fresh and ready to train" except that I was still in so much pain and my body wasn't functioning.
To properly recover, I took a day off. Literally one freaking day, and then I was back on the bike pushing. When my body balked and the pain increased, I got annoyed and pushed harder. Off the bike, I kept up with corework every morning despite my mid-back being in perpetual spasm. There were so many signs that I needed to stop moving but I just couldn't. I sobbed through intervals that were sub-par at best, ate far too many salads to compensate for what I thought was not enough hard training, and bludgeoned myself mentally around the clock for not getting it together. There was also another visit to the ER to rule out the possibility that the lump in my leg post-crash was a blood clot.
Then once I'd concluded my refreshing rest in Missoula – which was at least made enjoyable by time with my teammate Ivy and her wonderful family – I packed up the car again and drove to Seattle. Signed a lease, set up an apartment from scratch, and started a whole new life with completely new routines in a new place. Three days later, I left to race BC Superweek.
It's weird how I didn't feel fresh and ready.

Then my heart kept acting up with arrhythmia episodes and my back kept aching and the first race was crap and so I decided to stop. But of course I still kept riding because insanity knows no bounds, and then the Gastown Grand Prix came around and I couldn't bring myself to sit out another race. So I lined up and actually raced the crap out of that event. It was great – I didn't feel good at all but it didn't matter one bit. I ended feeling a bit like myself again and ready to focus on the next step – a block of cyclocross racing!
So I took one day off to rest and then started running. Started off gradually with a nice easy FIVE MILES which is somewhere near the upper limit of the farthest I've ever run. I ran for consecutive days and then started riding again a day later and are you getting the gist here? I never stopped moving, despite injury, travel, fatigue, burnout, and major life changes.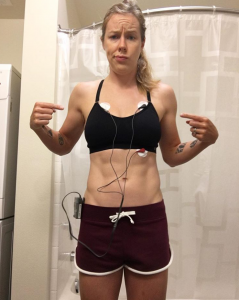 Along the way, things in my personal life took a nosedive. There was anxiety and emotional times coupled with stress from work and meeting all sorts of obligations and deadlines. To figure out my heart issues, I had to wear an annoying, uncomfortable three-lead heart monitor at all times and carry a stupid device that looked like a clunky beeper from 1993. I lashed out during rides, dropped out of a local weeknight crit, and struggled to figure out who I was and what I was doing if I wasn't a successful professional cyclist. What do you do when the biggest thing that defines you and your life goals stops having meaning?
It was more than just my body not cooperating. This season has been tough personally, with the concussion at Gila, the illness during Tour of California, and the crash at North Star. Racing while running a team and holding a full-time office job was harder than I expected (dude, duh). I've also seen friends and fellow racers get decimated by this sport and come away badly injured. It's hard to think "oh, this is TOTALLY worth it" when you're in the ER for the second time in weeks because you slammed your body into pavement. I started questioning why I kept going and what I wanted out of my life and the sport. What mattered the most? What sacrifices were just not worth it anymore?
Things have started to settle down now. My injuries have faded, riding a bike feels good again, and my personal and professional lives have stabilized into feeling mostly manageable. I stumbled through some of the hardest times I've ever faced, doubled my antidepressant, leaned on the best friends and parents a person could have, and then gradually stumbled back towards feeling okay. That's where I am now. Mostly healthy, mostly okay, mostly focused on what lies ahead.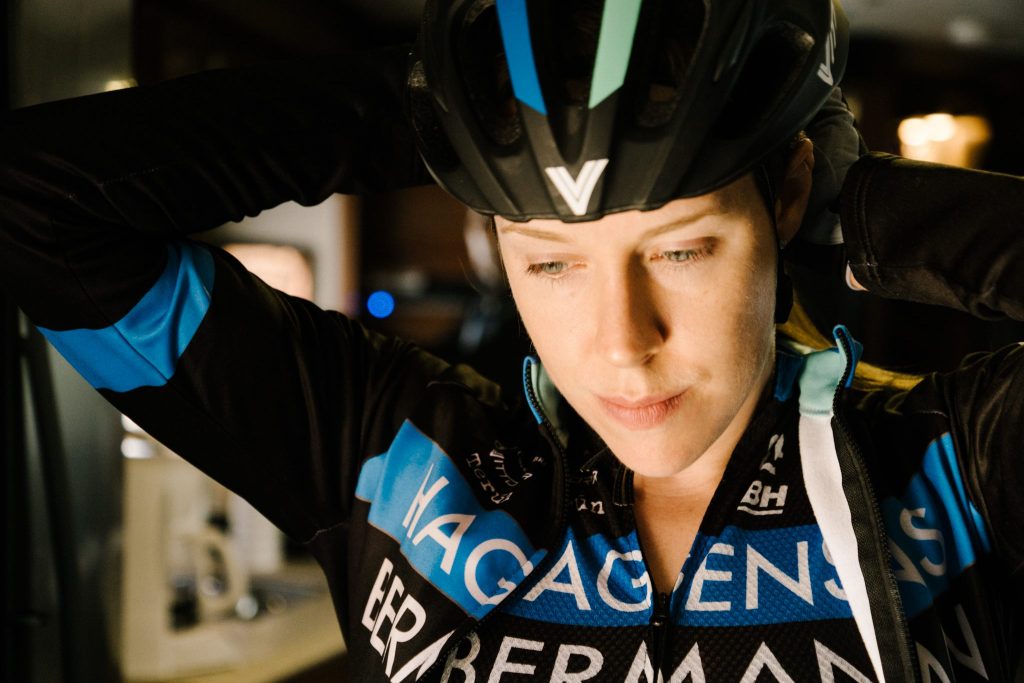 This sport is so demanding and costly and sometimes now I'm not sure it's worth the price. But it's also been the greatest love of my life. I started in June 2007 and haven't been able to stop since, despite a hundred setbacks. So for now, while I'm still unsteady and uncertain, I'm trying to focus on the love part and just keep moving forward until the rest of the plans and motivation fall into place.
I talk to a lot of other athletes about their experiences in training and competing and it often seems like we all see these setbacks and doubts as a deviation from the road to being a great competitor. But that's not correct. Part of being a professional at anything is learning to see the crappy times as a real part of the process, not a detour. I've never felt more like a professional athlete than now, when I am able to accept that shit happens and I can still keep moving forward and that it is actually all part of the plan.