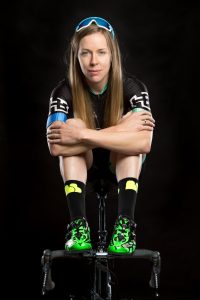 My name is Lindsay Goldman.
When I was little, I ate too many sweet potatoes and turned orange. My mother had a pet monkey and a duck when she was a kid, but the duck died during a particularly aggressive show-and-tell session at school. My father coined the phrase, "I like to pull through, that way people think I backed in." I was arrested for trespassing at an abandoned mental institution. I had a meltdown when I got my first B+ in 8th grade geometry and confronted my teacher about her cruelty when she came into the Starbucks where I worked seven years later. She laughed and told me to get over it. My life revolves around my bicycle and my dream is to win the UCI Road World Championships.
I write about all of this and more.
This site began in early 2006, when I was 21, recently unemployed, and blogging to an audience of people I can count on one hand. Things were very different back then; my idea of a good time was a long night out in DC, I was planning to attend law school that fall, and exercise equaled running two 1-mile laps around my neighborhood. By just over a year later, I had taken a leave of absence from law school, made some drastic changes to my life, and fallen in love with cycling.
My mother says I use too much profanity; my friends say I'm crazy; my coworkers are traumatized by the stories about my feelings and the wild things I'll do in the name of bike racing. I just write when the urge moves me and hope you're entertained. I'm that person who laughs louder than anyone else at her own jokes, though, so while I'm snorting with hysterics, you're probably moving on to Google pictures of cats playing instruments. Oh well. I tried.