The Race: Speed Week NCC Historic Roswell Criterium
The Course: 60 minutes on a 1.32 mile loop with a few sharp corners
The Field: 1/2 women
The Finish: Jen brought home 4th place, I'm the Speed Week lap leader
I'm unmotivated to write race reports (and a little busy juggling work and Speed Week), so I'll let VeloNews.com recap the race.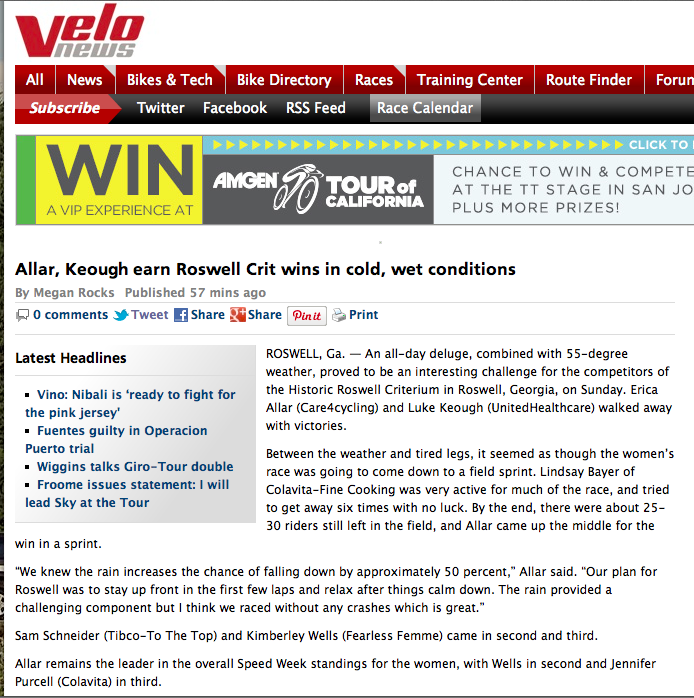 When they say "all-day deluge", they aren't kidding; there was so much water coming down from the sky and up from the ground/wheels that we were often barely able to see. I was anxious about safety going into the race, but once we got started, I stopped worrying and started railing the corners and attacking repeatedly to keep the pace high and the field working. It felt great and a little crazy. While we weren't able to make it onto the podium, Jen got just that much closer, sprinting into a very solid 4th place.