I'm sitting in a stranger's living room now, doing my laundry in his washer with my feet up on his ottoman. I've never met the guy before but I'm going to sleep in his bed tonight and go through his cabinets to find a pot to boil water in the morning. After breakfast, I'm going to pack up my things, get in my car, and relocate for the weekend to another city I've never visited.
This is basically my every day. Tonight it's Cory's house, last night it was Chelsie's, for a week before that it was Ayman's, before that it was Angie, and Alice, and Gretchen and so on. The year started with me living in a studio in Tucson that I was subletting from a guy I never met named…..David? Michael? Can't recall. But for three months, I used his dishes and sheets and towels, lounged on his couch, scribbled notes on his decorative chalkboard.
His, mine, hers, anybody's – it stopped mattering a while ago. When I left home at the end of last December, I didn't know when I'd be back. Andrew and I had reached a point where we were happier apart than together and I needed to relocate to warmer weather to train. I packed the Chevy, took Tanner along for the ride, and moved west. When the race season started, I left the Tucson apartment and moved around California, staying in various places sometimes with Tanner, sometimes without. Eventually I drove all the way back east for a block of races in Winston-Salem, Philly, and Northern Virginia, but then it was back on the road to Minnesota to race North Star. Now I'm driving to Seattle by way of some time in Montana, will race in Vancouver and Bend in July, and then figure it out from there.
Tanner is still in California, living in Redlands with the most amazing dogsitter on the planet. She spoils him rotten with hikes and runs and adventures and games and I'd feel inadequate by comparison except she's so much better than me at dog mothering that we're not even comparable. Apples and oranges.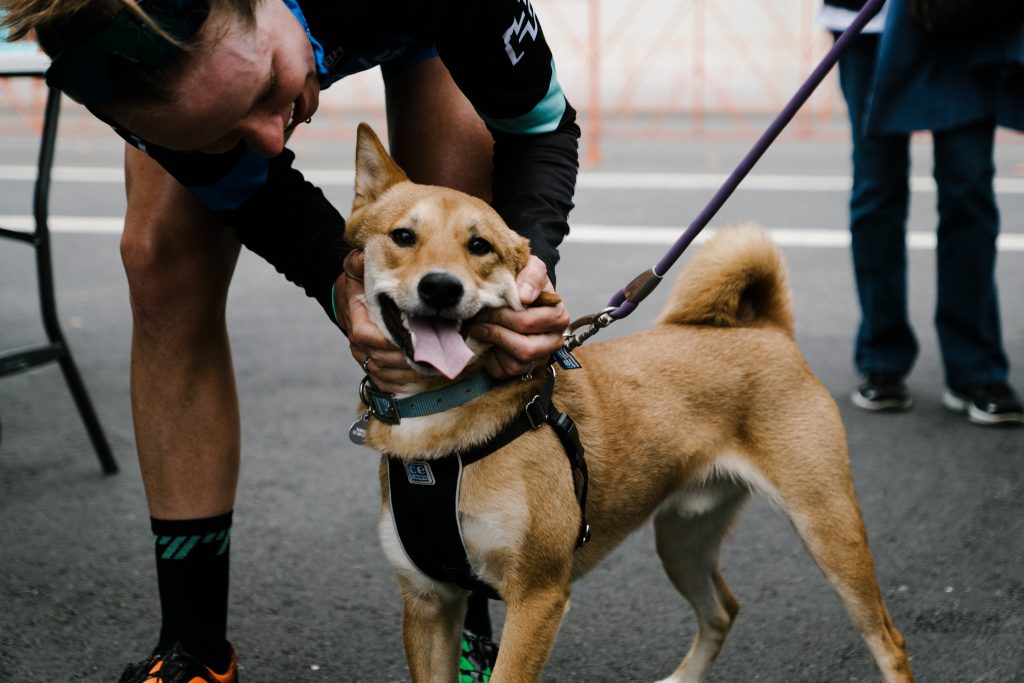 My father asked me the other day if I'm tired of traveling and I realized no, I'm not tired of it anymore because it no longer feels like traveling. Sometimes I miss the concept of "home" but it no longer feels weird or inconvenient to live out of a suitcase. I'm still a creature of habit – breakfast is the same every day, core work happens every morning, I follow the same bedtime routine every night – but it's possible to have those routines in a perpetually shifting area code. Home becomes a concept defined by certain comforts; my same pajamas, my morning coffee ritual, my family and friends instantly accessible by phone (and spread all over the country themselves anyway).
It helps that I have a car here. People mock my seeming aversion to air travel (and yes, I loathe airports and airplanes and delays and boarding passes and seatback pockets) but it's so nice to be able to have my "house" available everywhere. All of my cycling stuff and snacks and spare toiletries and winter clothes and cooking supplies are parked outside and make it easier to live comfortably and feel settled anywhere. My car is organized sort of like a Container Store fantasy: there are drawers and bins and even hanging fabric shelves that make storing and finding things easy.
If you put something out of place in my car, I will stab you.
So this is my life now. I travel around, use Airbnb to find places to stay, see places across the country I've never visited, and still carry out some semblance of a typical life with training and working. Sometimes that looks almost normal: I wake up, do work, go for a ride, do more work, go to bed in the same place. Other times that looks odd: I wake up, motorpace for 2 hours behind the car while somebody knocks out a chunk of that day's required drive, work from my laptop in the car, and spend the night in a stranger's home in a town beside the highway. The basics are always the same. Wake, work, ride. And eat. I do a lot of eating, from my sack of food in the car to roadside grocery store stops to interesting local places.
I went back to Virginia for a little over a week at the end of May and while it was good to be back and wonderful to see my parents, Andrew, and friends, it also didn't ignite any real desire to stay. When it was time to go, the only thing that felt hard to leave was the people. Home isn't a specific place anymore.
This lifestyle will probably get tiring at some point. Not knowing where I'm going to sleep in a week and continually getting used to new pillows can be tiring. I've eaten hardboiled eggs every day for the past 10 days because it's more convenient than cooking in new kitchens. I don't actually like hardboiled eggs.
But for the moment, I am happy. My life feels like perpetual good luck, even during the difficult, stressful, or lonely times. Andrew is my best friend and family rolled into one. I'm dating somebody great. My dogs are happy. My team is awesome. The bruises from last week's crash are starting to fade. If this is the best my life ever gets, then I am pretty damn lucky.

Ten Things I Have Learned About Living On The Road:
Pack light. If you think you need it, you're probably wrong.
You can wear the same outfit over and over as long as it smells clean.
Always have silverware on hand. Andrew got me this and it's the best thing ever.
Yogurt and eggs can spend all day in a car. Spinach is iffy. Fish and pickled onions are a hard no.
Pack everything in the same place all the time so you don't constantly lose things.
Don't worry about looking stupid when you're savoring your surroundings. I hugged a metal sheep yesterday to take a photo. People drove past and probably stared. Who cares? Now I have a photo of me and a metal sheep. That's worth a lot more than my dignity.
Add "hipster" into your Yelp searches to find the really good coffee, food, beer, and wine places.
Always have a jacket/sweatshirt and sandals accessible.
Never assume you are home alone. It is likely you will regret it.
Hold tight to certain routines each day that help maintain a sense of balance and normalcy. Let go of everything else.